Any fan of the Transporter trilogy knows the formula for an unforgettable action movie: fast cars, mysterious packages, questionable clients, unbelievable fight scenes, and no questions asked. Oh, and Jason Statham.
Released in theaters 5 years after the last Transporter movie, 'The Transporter Refueled' is a prequel to the beloved French film franchise, still featuring the iconic character of Frank Martin. Frank Martin is known as 'The Transporter,' an extremely skilled driver who is one of the best in the business of 'transporting' all kinds of goods, no questions asked. Of course he eventually finds himself in situations that are questionable, and this leads to action-packed sequences, crazy car chases, fight scenes, and everything the past 3 movies were known for. For this prequel however, it's no longer Jason Statham playing the lead role but a much younger Ed Skrein.
Statham's Shadow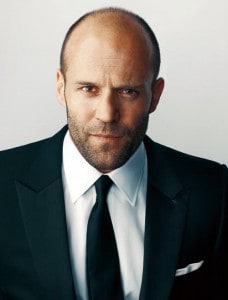 Ed Skrein is effective in his role, and is made of the same stuff Jason Statham is. Rough, muscular, capable, and clean-cut, Ed Skrein gives off the same aura that Statham did, except he's obviously a lot younger. Audiences that are used to seeing Statham will in the beginning find this a bit disorienting, and his shadow looms over the movie especially from the point of view of hardcore fans.
As the movie progresses however, you learn to let go of it and enjoy the characters for what they are and the movie for what it is. It's a tightly done movie with stellar sequences, and eventually you realize that Skrein is actually effective in playing a younger Frank Martin. Of course in the Transporter universe, this is years before he became Jason Statham's Frank Martin, and it actually works.
The Winning Formula
Out of all the thrilling action movies that have been released in the past, 'The Transporter' has managed to carve for itself a distinct identity. It's not just about fast cars and close-quarters combat, nor is it about the alluring women and explosive devices. 'The Transporter' has a distinct storyline because of the Frank Martin character and his three unbendable rules, and this is what it has going for it.
Unlike the first 3 Transporter movies that had Frank Martin deal with Inspector Marcelle Tarconi, in 'Transporter Refueled' he's forced to deal with his dad, portrayed wonderfully by Ray Stevenson. Frank Martin Sr. is formerly part of British intelligence, so he's had his own share of fight scenes and unsolved mysteries. The dynamic and the banter between the two Frank Martins is one of the most enjoyable things to watch out for in this movie, and their chemistry is palpable.
The female characters Frank Martin encounters are also interesting and refreshing. Far from the damsel in distress that is formulaic for most action films, Loan Chabanol's Anna is strong, feisty, and comes with 3 other female sidekicks. This is a refreshing take on the role of women in action films.
Another Trilogy?
This movie was directed by Camille Delamarre and came from the creators of the Taken trilogy. It's a masterful reboot, and when it opened in more than 3,400 theaters it reached $7.3 million. Being a French film franchise, 'The Transporter Refueled' was also highly successful in other countries, including the United Kingdom which showed it in major theaters like Odeon, Vue, and even Empire.
'The Transporter Refueled' is supposed to be the first movie of a prequel trilogy, but I guess this still depends on how the movie is received. Looking at its popularity however, it looks like the film franchise is in very capable hands.
/* php echo do_shortcode('[mashshare]') */ ?>