[mashshare]
Oh – you're interested in watching some bad ass lawyers take on the villains and reign victorious? Well – you've come to the right place.
Especially if you're after movies available on Netflix. It's not an exhaustive list, but it'll do the job. Clicking on the link in the far right column will take you to the movies page on Netflix.
Without further ado, here are all the lawyer movies you can watch from the comfort of your own home, on the legendary Netflix platform.
Error

File "/var/www/pung-1/wp-content/uploads/2017/07/Lawyer-Movies-on-Netflix-1.csv" does not exist.
Behind The Power
Plot
Happily married and living the live of a privileged lawyer, Michael soon finds his world shook by the hands of a crazy man. This isn't just any crazy man, no. This crazy man has him tied to a chair, bottle of tequila in one hand, hand gun in the other. Every word he says reinforces his intent to shoot Michael without regard.
Will he survive? Will he die? Will the crazy man die? Head to Netflix for the answer. Behind the Power will keep you on the edge of your seat, just don't fall off because there might be a gun pointed at you.
Watch it on Netflix here.
Director
Javier Colinas
Budget
Not released
Cast
Luis Arrieta
Paola Nuñez
Hector Kotsifakis
Lucero Lander
IMDB
Not rated
Rotten Tomatoes
Not rated
Trailer
Difret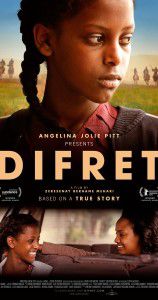 Plot
Total population nearing 30% of the United States, with a land mass of less than 10% of the United States. Home to some of the world's most scenic landscapes and beasts, you'll be taking a journey to the scenic land of Ethiopia through Difret.
Hirut, a 14-year old girl is abducted into marriage, unfortunately, still common practice in third world countries. Seizing what's likely the only opportunity she'd ever had, Hirut took a stand, with a gun in her hand. She shot her would-be husband.
She must now stand trial, but not without the help of one of the nation's greatest up and coming lawyers to represent her.
Catch Difret on Netflix here.
Director
Tony Leondis
Budget
Not released
Cast
Meron Getnet
Tizita Hagere
Abel Abebe
Shitaye Abraha
IMDB
6.8/10
Rotten Tomatoes
88%
Trailer
Glitch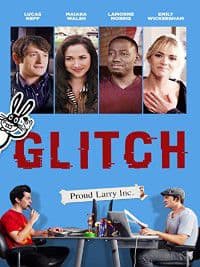 Plot
Do you know what every single company in Silicon Valley has in common? They all use lawyers. Why? To protect their Intellectual Property (IP). This stuff is extremely valuable, and any sniff of a competitor infringing on their technology will immediately lead to calling in the law firms.
Glitch is a movie showing just that. Two best friends, and indie game developers, recently caught a global corporation straight up copying one of their games. With seemingly impossible odds to win, they turn to a wonder boy lawyer to fight their case.
Watch it on Netflix here.
Director
Daniel Doherty
Budget
Not released
Cast
Lucas Neff
Maiara Walsh
Blake Silver
Levi Fiehler
IMDB
6.3/10
Rotten Tomatoes
Not rated
Trailer
In Defense of a Married Man
Plot
This plot – wow. Taken straight out of The Days of Our Lives, you'll be left wondering what's reality and what's drama by the end of this one.
In Defense of a Married Man is just that, defending a married man. For some reason, the man thinks it's a good idea to have an affair even though his wife's a lawyer. It doesn't stop there. The woman he's having an affair with? Yep – she ends up dead.
His wife stands by him, proclaiming his innocence and decides to defend him in court. Can she shift the betrayal of an affair out of sight in order to defend her man?
Check out the movie page on Netflix here.
Director
Joel Oliansky
Budget
Not released
Cast
Judith Light
Michael Ontkean
Jerry Orbach
Pat Corley
IMDB
6.0/10
Rotten Tomatoes
Not rated
Trailer
Pink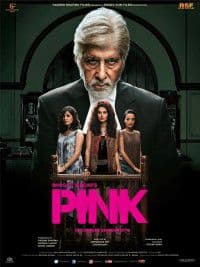 Plot
One of India's most popular international movies over the past few years, and one of the most recent lawyer movies featured on this list.
Shot in New Dehli, three women are implicated in a serious crime of which they didn't commit. A retired lawyer steps in to clear their names. Will he be able to do it?
Pink is available now to watch on Netflix.
Director
A R Chowdhury
Budget
$3.5 million
Cast
Tapsee Pannu
Kirti Kulhari
Andrea Tariang
Amitabh Bachchan
IMDB
8.3/10
Rotten Tomatoes
100%
Trailer
Shahid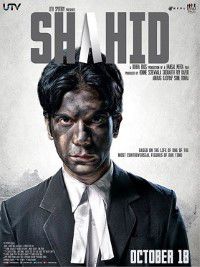 Plot
Based on a true story, Shahid recounts the story of the human rights activist and expert lawyer, Shahid Azmi. From first attempting to become a terrorist, to being wrongly imprisoned under anti-terrorism laws, only to lead to his destiny as a criminal lawyer.
Follow the journey of Shahid as he becomes the unlikely hero of a violence ridden India.
You can watch Shahid on Netflix here.
Director
Hansel Mehta
Budget
$1.4 million
Cast
Rajkummar Rao
Prabhleen Sandhu
Mohammed Zeeshan Ayyub
Baljinder Kaur
IMDB
8.3/10
Rotten Tomatoes
Not rated
Trailer
The People vs. Fritz Bauer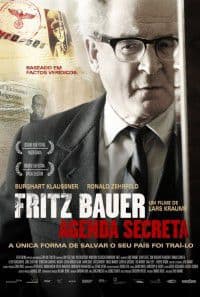 Plot
You've heard of Adolt Hitler, but have you heard of Adolf Eichmann? As one of the highest ranking German officials during the Nazi era, Eichmann was one of the leaders and main organizers of the Holocaust operations.
The People vs. Fritz Bauer takes a stab at portraying the story of the man who was to bring him to justice for his was crimes. Fritz Bauer was a German judge and prosecutor who played an essential role in starting the trials for the men responsible for the heinous crimes during the war.
Released in 2015, Netflix quickly added it to their collection. You can check it out here.
Director
Lars Kraume
Budget
Not released
Cast
Rüdiger Klink
Burghart Klaußner
Andrej Kaminsky
Jörg Schüttauf
IMDB
7.1/10
Rotten Tomatoes
87%
Trailer
The Verdict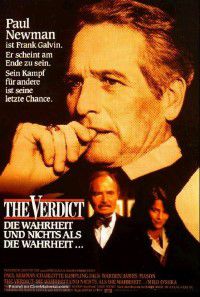 Plot
If there was ever an appropriate title for a movie based about lawyers, it's this one. The Verdict tells a story about a failing lawyer who seizes one last opportunity to revitalizes his career and show the world his time as a lawyer was not in vein.
How does he aim to achieve this? By throwing out the conventional act of settling an uncertain case, and taking it to trial instead.
Released in 1982, The Verdict has high ratings across many of the online review platforms. Likely one of the reasons Netflix has chosen to make it available in their library.
You can watch it here.
Director
Sidney Lumet
Budget
Not released
Cast
Paul Newman
Charlotte Rampling
Jack Warden
James Mason
IMDB
7.8/10
Rotten Tomatoes
96%
Trailer
To Kill a Mockingbird
Plot
As we like to do, we've saved the best for last. Set in the depression era in the Southern States of the United States, Atticus Finch, a white male lawyer, sets out to defend a black man against a false rape charge and his children against extreme prejudice.
As the oldest, and the highest rated movie on this list, if you're stuck on Netflix looking for a movie to watch about lawyers, this should be at the top of your list.
Check out Netflix's title page here.
Director
Tony Leondis
Budget
$2 million
Cast
James Corden
Maya Rudolph
Steven Wright
Jennifer Coolidge
IMDB
8.3/10
Rotten Tomatoes
93%
Trailer
/* php echo do_shortcode('[mashshare]') */ ?>