Malco Theatres Ticket Prices
Malco ticket prices are a reflection of the nature of the business that the owners have adopted since the company's creation. Malco Theatres, Inc. was founded over a hundred years ago, which makes it a fourth generation, family-owned and operated business.
Here are the list of Malco ticket prices:

AGE
TICKET PRICE

Movies (before 6:30pm)

Children (ages 2-11)
$6.50 - $7.50
Adults (ages 12 & up)
$7.50 - $9.00
Seniors (ages 65+)
$6.50 - $8.00

Partners

[the_ad_group id="34"]

Movies (after 6:30pm)

Children (ages 2-11)
$5.50 - $7.50
Adults (ages 12 & up)
$7.00 - $11.00
Seniors (ages 65+)
$6.50 - $8.00

Your rating

What are you thinking?

Tell them

[addtoany]

Disclaimer: We are not affiliated with the theater. Prices should only be used as a guide. Please contact your local theater for accurate pricing.
Prices were last updated on 10 March 2017.
Movies in Various Theater Locations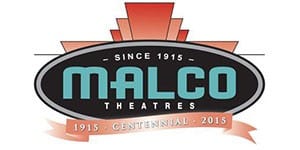 Today, the movie theater chain owns and operates 35 locations with more than 340 screens in 6 states, namely, Arkansas, Missouri, Kentucky, Mississippi, Louisiana, and Tennessee. The company also owns and operates 3 bowling centers as well as 2 family entertainment centers.
The theater locations include among others:
Tennessee – Bartlett (Bartlett Cinema and Stage Cinema); Collierville (Malco Towne Cinema); Germantown (Forest Hill Cinema); Memphis (The Paradiso, Studio on the Square, The Majestic, Wolfchase Galleria Cinema, Cordova Cinema, and Summer Drive-in); Smyrna (Malco Smyrna Cinema)
Arkansas – Rogers (Pinnacle Hills Cinema and Malco Towne Cinema); Springdale (The Sunset); Fort Smith (Fort Smith Cinema and Mall Trio); Fayetteville (The Razorback); Jonesboro (Hollywood Cinema); Monticello (Hollywood Cinema); and Van Buren (Van Buren Cinema)
Mississippi – Madison (The Grandview); Oxford (Oxford Studio Cinema and Oxford Commons Cinema); Corinth (Corinth Cinema); Southaven (DeSoto Cinema); Olive Branch (Olive Branch Cinema); Tupelo (Tupelo Commons Cinema); and Columbus (Columbus Cinema)
Kentucky – Owensboro (Owensboro Cinema) and Winchester (Winchester Cinema)
Missouri – Sikeston (Malco Trio)
Louisiana – Gonzales (Gonzales Cinema)
All of these Malco Theatres are equipped with the latest audio-video film technology. If you are a technology buff, you will certainly appreciate the superior movie experience provided by the Dolby systems. These include a fully digital circuit system using Dolby Digital 3D and Dolby Digital Cinema systems.
Malco is an extremely popular cinema chain amongst its current customers, which is why the company is continuing to expand their cinema locations. In the near future, Jackson, TN, Millington, TN, and Russellville, AR will see new Malco Theatres be opened there.
Dolby ATMOS, the latest in cinema audio technology is available at two Malco locations – Paradiso and Grandview. Screens 1,4 and 12 at Paradiso already have ATMOS installed, and screens 1 and 12 at Grandview are ATMOS ready. Keep in mind, movie ticket prices for ATMOS cinemas will generally be higher.
Of course, a superior movie viewing experience also partly depends on the world-class quality of the seats, the professional services rendered of the staff, and the wide range of delicious food and drinks. You will find all of these aspects at the Malco Theatres! You will even give many of the theaters a 5-star rating for their excellent range of movie selections and superior facilities.
Movies as Group Events
Malco are also proud to offer special packages in which you can book group events at their cinemas. If you're in charge of organizing the next group event, we definitely recommend you seriously consider Malco Theatres as one of the options.
Many schools have even made movie screenings as field trips for their teachers and students. Movie screenings are used in expanding the academic curriculum, exposing students to new experiences, and even in rewarding them for a job well done. School groups of 50 or more are recommended to reserve their seating for a morning movie.
Other groups, such as church group, daycare centers, and seniors are all welcome as well. 25 or more are required to attend a show as a group.
That's not all, you can also conduct a private screening for a movie or conduct a business meeting, which means mixing business with pleasure. Your group reservations may also include complimentary popcorn and drink depending on the package, such as evening and matinee packages.
When you buy Malco Theatre movie tickets, you are not just buying tickets to watch a movie. You are buying a total movie experience!
Birthdays at Malco
Malco Theatres have special party rooms which can be reserved for birthday parties. There are two packages from which you can choose from:
Party Plan 1

$12 pp for a ticket, drink, and box of popcorn (afternoon)
$14 pp for a ticket, drink, and box of popcorn (evening)
Minimum of 10 guests, maximum of 25

Party Plan 2 (private screening)

$12 pp for a ticket, drink, and box of popcorn
Minimum of 25 guests, no maximum
The major difference between the two is whether you want the whole cinema to yourself, or share it with others. We definitely think it's worth hiring out the whole cinema even if the ticket prices are a bit higher!
Nothing beats watching a movie in the cinemas with all your mates in privacy, trust us, we know!
Bookings are essential, so contact Malco well in advance to make sure you get the time you're after. Get started by filling out the form here.
Discount Tickets
We were only able to find a single way to reduce the cost of your movie ticket price with Malco. And it's through buying tickets in bulk.
Head to their Gift Shop, and you'll be greeted with a few items which you can choose from. Here's whats currently available:
Reloadable Gift Cards – These aren't really discount tickets, but they can be a great gift if you know someone who loves movies and loves Malco
Malco VIP Tickets – This is the good stuff. $400 dollars will get you a book of 50 tickets, which equals $8 per ticket. That's the smallest option, unfortunately.
Malco Concession Vouchers – Same deal as above. $450 will get you 50 tickets which are each valid for a popcorn and drink combo, with unlimited refills on both!
Concession vouchers are valid at any location, at any time. And the best thing about them is they never expire!
For more information about Malco Theatres, visit their official website.
[mashshare]