Megaplex Ticket Prices
Megaplex Theatres is one of the most popular cinema chains in Utah where they currently own and operate a total of 17 different cinemas. 16 of those 17 locations are located in Utah itself, with a single complex over in Mesquite, Nevada. The prices in the table below were lasted updated on 20th April 2017.
Here's a list of the latest Megaplex ticket prices:
[table "70" not found /]

Megaplex's History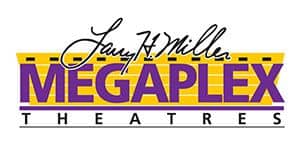 Does the name Larry H. Miller sound familiar to you? If it doesn't – he was the owner of the Utah Jazz basketball team and the founder of Megaplex Theatres. Unfortunately, he passed away in 2009. Today, the Larry H. Miller Group of Companies owns the wildly popular cinema chain.
Larry first started the cinema chain in 1999 when he built the Jordan Commons entertainment complex in Sandy, Utah.  Originally, Jordan Commons housed 17 screens, however, a recent renovation in 2012 has increased the number to a total of 20 as well as adding a number of dining options.
The chain has steadily grown over the past decade, both by building new locations from scratch along with purchasing existing cinemas from other chains. For example, in April 2012, 10 theaters were purchased from Westates Theater chain (nine in Utah and one in Nevada).
Megaplex continues to expand their enterprise – they've even opened up a new location as recent as 2017. It's located in Holladay, Utah, houses 10 screens, and goes by the name of Cottonwood. Here, you'll find Luxury movies, 3D facilities, and ultra-comfortable VIP reclining seats.
Altogether, Megaplex maintains more than 200 big screens for you to watch the latest and greatest Hollywood blockbusters on.
MegaRewards
Similar to a number of other cinemas chains in the United States such as AMC, Megaplex runs their own loyalty/rewards program for customers to join. They call it – MegaRewards.
Here's a description of the program taken straight from their website:
Members earn MegaRewards points that generate vouchers for free concession items, amount off concessions purchases or movie tickets for every dollar spent on qualifying purchases including movie tickets, concessions, and selected food items at Megaplex owned and operated food court locations.
Some of the non-qualified purchases include gift cards, gift baskets, promotional items, merchandise purchase from their online store, and any 3rd-party vendors operating inside one of their cinemas.
Specific rewards such as the regular popcorn or soft drink can be upgraded to a large for a small fee. Just have to ask!
Private Events
At every Megaplex location, there are facilities on hand for you to host your next event at. Whether it be team meetings, corporate functions, conferences, ceremonies, or seminars – they have a size for you. The total number of attendees can range from 90 all the way up to 584.
Keep in mind these options to hire out the cinema is for the space only, it does not include a movie. As well, prices are charged on a per hour basis.
Further information on bookings and inquiries can be found here.
Popular Locations
As you may or may not know, all cinema chains have certain locations which clearly stand out as being far more popular than the others. Megaplex is no different. If you already see movies at their cinemas often, you may already know which ones are the most popular. If you don't, this may be pretty interesting for you.

After a bit of research, we're confident these are Megaplex's most popular cinema locations:
Megaplex Jordan Commons 20 – 4.4/5 from 911 reviews – 9335 State St, Sandy, UT 84070, USA
Megaplex Geneva 13 – 4.5/5 from 771 reviews – 600 Mill Rd, Vineyard, UT 84058, USA
Megaplex Centerville 14 – 4.5/5 from 386 reviews – 1075 Legacy Crossing Boulevard, Centerville, UT 84014, USA
Megaplex Pineview Stadium 10 – 4.3/5 from 180 reviews – 2376 Red Cliffs Dr, St George, UT 84790, USA
Megaplex The District 20 – 4.4/5 from 530 reviews – The District, 3761 W Parkway Plaza Dr, South Jordan, UT 84095, USA
Wow! These are some of the most satisfied customers we've ever seen! Consistently achieving an average rating in the mid 4s over hundreds of reviews is definitely something to take pride in.
The management and employee team at Megaplex seem to be doing an amazing job! Keep up the good work. We love to see happy movie-goers taking a bit of time to share their awesome experience at the cinema they've recently visited.
The total ratings were so amazing, we decided to take a look at a few individual reviews. Here's what they said:
Very large and clean. Excellent seating and you can choose your seat. Great food options as well as snack options. Great friendly staff. – Mike Hightower

These movie theatres are excellent. They're old, but they keep improving them so they seem new. I really like the centralized design where you can order food and hang out before they collect your tickets. The shops around it are great, like Joes Crab Shack. The hamburgers and burritos are usually good. I've seen a lot of good movies here. – Joseph Dewey
Conclusion
As you can see, many people have praised, and continue to praise Megaplex for their high-quality theaters and the overall movie experience they provide. It also helps that they offer it all with some of the most value ticket prices in the country!
If you haven't already done so, we highly recommend you catch your next movie at a Megaplex if you're in the Utah area. All those reviews can almost guarantee you'll be in for a good time.
For more information on Megaplex, please visit their official website.