Reading Ticket Prices (AUS)
Reading ticket prices in Australia are one of the most affordable movie tickets in the whole country. Reading Cinemas are able to achieve through effectively choosing which movies to show, which locations to open in, and keeping their own costs as low as possible to pass on the savings to the customer.
Here are the latest Reading Ticket prices for Australia:

AGE
TICKET PRICE

These prices are for Reading Charlestown and Harbourtown.

Movies

Child (3-14 years)
$7.00 - $9.00
Adult
$9.00
Senior
$9.00

Titan XC Movies

Child (3-14 years)
$10.00 - $10.50
Adult
$10.00 - $12.50
Senior
$10.00 - $12.50

Partners

[the_ad_group id="34"]

Gold Lounge Movies

Child (3-14 years)
$21.00 - $28.00
Adult
$21.00 - $28.00
Senior
$21.00 - $28.00

These prices are for all other Reading locations in Australia.

Movies

Child (3-14 years)
$10.00
Adult
$10.00
Senior
$10.00

3D Movies

Child (3-14 years)
$12.50
Adult
$12.50
Senior
$12.50

Titan XC Movies

Child (3-14 years)
$12.50
Adult
$12.50
Senior
$12.50

Gold Lounge Movies

Child (3-14 years)
$28.00
Adult
$28.00
Senior
$28.00

Premium Movies

Child (3-14 years)
$15.00
Adult
$15.00
Senior
$15.00

Your rating

What are you thinking?

Tell them

[addtoany]

Disclaimer: We are not affiliated with the theater. Prices should only be used as a guide. Please contact your local theater for accurate pricing.
Prices are updated for 2023.
Reading in Australia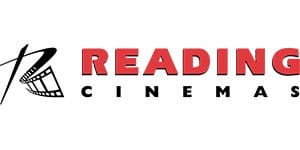 Reading Cinemas has successfully managed to set itself up to be widely known as one of the most affordable cinema chains in Australia. As you can see from the table above, many of their locations around the country have a consistent movie ticket price of just $10 for a standard movie.
They've dropped their prices in so many locations as a means to differentiate themselves from competing chains such as Hoyts or Village Cinemas on the east coast.
Reading's Facebook page is quite popular, with over 18,000 people following their updates and engaging with the company. This shows us the cinema chain has developed a loyal fan base, many of who will choose a Reading Cinema over on of their competitors.
Premium Movies
Sure, we all enjoy cheap movie tickets coming in at $10 a pop so we can see any many as we can! But every now and then, you may want to upgrade your ticket and take your movie viewing experience up a notch.
Thankfully, Reading Cinemas have got you covered as well. They offer three premium options at select locations (keep in mind, choosing either of these will increase the cost of your ticket price).
The first is the widely recognised 3D movies. Reading Cinemas uses the specialised Dolby Digital 3D system which will absolutely blow your mind with immersion. If you haven't seen a movie on the big screen in 3D yet, we highly recommend adding $2.50 to your ticket price and giving it a go.
Second in line is Titan XC. This is basically Reading's version of Hoyt's Xtremescreen – the screen is bloody huge, and the audio is booming, yet unbelievably crisp. How do they manage that? By using THX certified audio equipment combined with the new-age Dolby Digital projection system.
Lastly, but most certainly not the least, is one of their most famous offerings – Gold Lounge. Gold Lounge is one of the most luxurious cinema experiences you can undertake in Australia. Fully licensed bar, delicious menu with in-cinema service, combined with their awesome cinema technology.
A few items on the Gold Lounge menu include:
Salt & Pepper Squid – Tender pieces of squid seasoned with salt & pepper. Served with tartare sauce
Seafood Plate – A delicious array of seafood including prawn cutlets, crab bites, calamari rings, a scallop plus a fillet of fish with extra crunchy lattice shape chips. Served with tartare sauce.
Gozleme – Traditional savoury Turkish gozleme. Choose from lamb with cheese & paprika, chicken with mushroom & cracked pepper or spinach with fetta cheese.
Churros – Six churros served with Connoisseur vanilla ice cream and chocolate fudge dipping sauce
And a whole lot more.
Of course, with such a VIP experience comes a higher ticket price. Gold Lounge movies are around double the price of a standard experience. But hey, if you want to treat yourself, why not go all out? You only live once, right?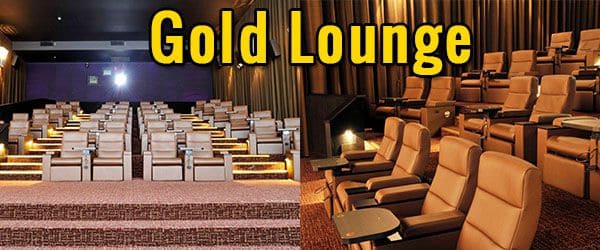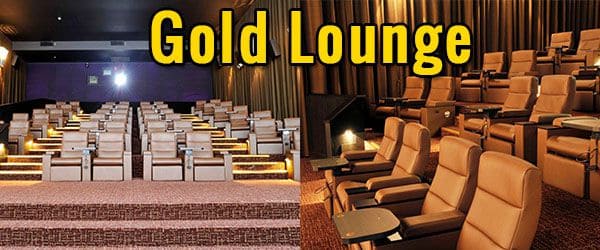 For more information on Reading's Gold Lounge, please click here.
Ticket Discounts
With such low priced Reading Cinema tickets already available, you'll be hard pressed to find any further discounts available. They've priced the tickets at what they believe they're value is worth, which many Australians have lovingly accepted.
There is one way, however, to enjoy some further benefits of the Reading Cinema chain. And that's through their reward program. Specifically, Reading Reel Club.
Joining the club will grant you benefits such as:
Points awarded for every dollar spent online or in a cinema purchasing tickets
Points awarded for every dollar spent on candy bar items and other eligible purchases
Redeem those points for discounted tickets, free candy bar items, and even free tickets
Our conclusion is, if you're already taking advantage of the low priced movie tickets at Reading, why not further your benefit by joining their rewards program as well? It's completely free!
All you have to do it head into a cinema, sign up, and then head online and register it. Simple as that! You can find more information on Reading Reel Club here.
Reading Locations
As of writing,  Reading has 19 locations around Australia with a large majority of them situation on the eastern side of the country as well. New South Wales and Victoria each have 6 locations, Queensland comes in with 3, and Western and South Australia has 2 locations each.
Some of the most popular cinema's owned by Reading include:
Reading Townsville – 4.4/5 from 36 reviews – 30 Hervey Range Rd, Thuringowa Central QLD
Reading Auburn – 4.2/5 from 176 reviews – 100 Parramatta Rd, Auburn NSW
Reading Elizabeth – 4.5/5 from 105 reviews – Elizabeth City Centre, Elizabeth Shopping Centre, 50 Elizabeth Way, Elizabeth SA
Reading Dandenong – 4.3/5 from 82 reviews – Dandenong Plaza, McCrae St & Foster Street, Dandenong VIC
Reading Rouse Hill – 4.0/5 from 77 reviews – Rouse Hill Town Centre, 10-14 Market Ln, Rouse Hill NSW
As you can see, those who visit a Reading Cinema absolutely love it most of the time. Extremely high ratings across the board for some of their most popular locations in Australia.
Here's what some reviews had to say about their experience:
I love this cinema. I'm a member of the loyalty club and happy with their pricing. I try to avoid the busy time and ensure to leave enough time to avoid long queue.
Standard prices for tickets and food. Cinema is kept clean and so are the facilities. – Edward Briggs

Clean, great quality picture and sound and good deals at the candy bar. Also $10 tickets all year round cannot be beaten. I'd give it three thumbs up if I had three thumbs. – Lee Milhench
As you can see, movie-goers love it, and so do we.
For more information on Reading Cinemas Australia, please see their official website here.
[mashshare]