Reading Ticket Prices (US)
Reading Cinemas currently has 7 locations in various areas of the country offering movie lovers the chance to see the latest blockbuster. Below you'll find ticket prices for all the Reading Cinemas in the United States. As there is only 7, each cinema is listed separately, so keep scrolling until you find the location you're looking for.
Here are the latest Reading Cinema ticket prices for the United States:

AGE
TICKET PRICE

Reading Cinemas Grossmont Center (La Mesa)

Movies

General Admission
$12.50
Child (3-11)
$8.75
Senior (60+)
$10.50
Student (with valid ID)
$11.50
Active Military
$10.00
3D Surcharge
$4.00
70mm Surcharge
$4.00
Matinee (Mon-Thu before 6pm / Fri-Sun & holidays before 4pm)
$9.75

Reading Cinemas Town Square (San Diego)

Movies

General Admission
$12.50
Child (3-11)
$8.75
Senior (60+)
$10.50
Student (with valid ID)
$10.00
Active Military
$4.00
3D Surcharge
$4.00
Matinee (Mon-Thu before 6pm / Fri-Sun & holidays before 4pm)
$9.75

Reading Cinemas Cal Oaks (Murrieta)

Movies

General Admission
$11.00
Child (3-11)
$8.50
Senior (60+)
$8.50
Student (with valid ID)(Sun-Thu)
$10.50
Active Military
$9.50
3D Surcharge
$3.50
Matinee (before 5:30pm)
$9.00

Reading Cinemas Valley Plaza (Bakersfield)

Movies

General Admission
$9.00
Matinee (before 6pm)
$6.00
Child (3-11)
$6.00
Senior (55+)
$.00
Baby Boomers Thursday (55+)
$5.50
Student Fridays
$6.00
Reel Kids Saturdays Before 12pm
$5.50
3D Surcharge
$2.50
IMAX Adult
$13.50
IMAX Child
$10.00
IMAX Senior
$10.00

Partners

[the_ad_group id="34"]

Reading Cinemas Rohnert Park (Rohnert Park)

Movies

General Admission
$10.50
Child (3-11)
$7.50
Senior (62+)
$7.50
3D Surcharge
$3.00
Student (with valid ID)(Sun-Thu)
$8.50
Active Military
$8.50
Matinee (before 6pm)
$8.00

Reading Cinemas The Tower Theatre (Sacramento)

Movies

General Admission
$10.00
Child (3-11)
$7.00
Senior (62+)
$7.00
Student (with valid ID)
$8.00
Active Military
$8.00
Matinee (first show of the day)
$7.00
3D Surcharge
$3.50
70mm Surcharge
$4.00

Reading Cinemas Manville (New Jersey)

Movies

General Admission (Fri-Sun & holidays after 5pm)
$12.50
General Admission (Mon-Thu after 5pm)
$11.50
Matinee (before 5pm)
$9.50
Child (3-11)
$9.00
Senior (62+)(after 5pm)
$10.00
Senior (62+)(before 5pm)
$9.00
Wake Up Movies (before 12pm)
$7.50
3D Surcharge
$4.00

Your rating

What are you thinking?

Tell them

[addtoany]

Disclaimer: We are not affiliated with the theater. Prices should only be used as a guide. Please contact your local theater for accurate pricing.
Prices were lasted updated on 20 March 2017.
Reading Cinemas in the United States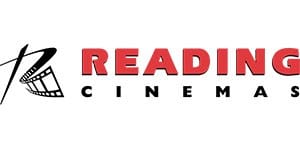 Reading Cinemas has been operating in the United States for an extremely long time now. One of their locations in California, The Tower Theatre is an official landmark in Sacramento after being first built in 1938. Now, The Tower Theatre remains the oldest, continuously running picture palace.
The Tower Theater is unique as it doesn't simply feature the latest Hollywood films the rest of the world is watching, no. It focuses on only the finest in independent, foreign, and speciality film to Sacramento's film lovers.
Browsing it's currently movie listings – movies such as Land of Mine (2015), Wilson (2017), Purple Rain (1984), and 13 Minutes (2015). As you can see, a wide range of movies bound to please even the fussiest of movie lovers.
Additionally, Reading Cinema's location in Manville first opened in 1999. Whilst their Grossmont Center location first previewed movies even earlier, in the beginning of the 1990s.
Tracings of Reading Cinema actually date back nearly 200 years ago in Philadelphia. The Reading Railroad was founded in 1833 and was one of the most prosperous corporations in the country until its steady decline following Word War II.
Did you notice the logo? The image to the left of the company name has been specifically designed to look like a railroad flowing into a film strip – representing the history of the company in the rail industry.
Today, Reading Cinemas operates movie theaters across Australia, New Zealand, and of course, the United States.
Special Ticket Prices
As much as we love paying the fair value price of movie tickets to see the latest flick, what we love even more is getting a discount on those tickets! Let us tell you exactly how to achieve this at Reading Cinemas.
First off, you'll want to take advantage of special priced days if you can. Head back to the table above, and you'll see at certain times or days the movie ticket prices are lower than normal. If you can, head to the cinema at these times to save a few dollars.
Secondly, muster together the biggest group of friends you can (25+) and call the cinema in advance. You'll receive "significant discounts" on the regular price of the movie ticket.
If all your friends can't agree on a set time, you can simply go ahead and order bulk tickets for yourself. We mean bulk when we say it. Tickets are sold in batches of 100 for $7.50 each. So you'll have to spend a minimum of $750 dollars. BUT, think of the savings.
Purchase a bulk pack of 100 tickets for Reading Cinemas – and you could be saving up to $500 over the next 100 movies you see. Not a bad deal aye!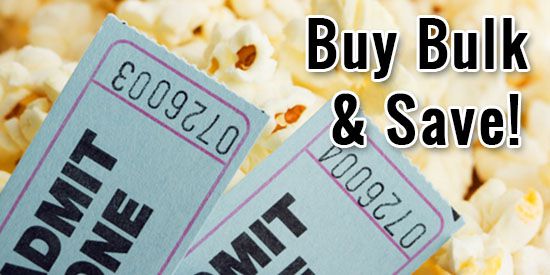 Lastly, head to their website (link below), and sign up for their newsletter. This is what you'll be receiving:
Weekly showtimes, film & event info, special offers & discounts, and free screening invitations.
Again, a pretty damn good deal for simply giving them an email address!
If you like movies so much you're seeing multiple ones at Reading Cinemas per week, you've likely been thinking about ways to reduce the ticket prices. Take advantage of any of the above methods, and we're sure you'll be back on track in no time.
Reading's Technology
As we've determined Reading is one of the leading cinemas in the country in terms of pure satisfaction, it's no wonder they are able to achieve this with all the technology they're putting up.
Here are some of the high-tech equipment currently installed at their cinemas:
Dolby Digital 3D – Dolby 3D is the absolute latest and greatest in 3D technology. It's different to normal 3D movies in the fact it uses wavelength multiplex visualization.
2K Digital Projection – If you haven't heard of 2k – it's a measure of pixels. Specifically measuring 2048 x [varies]. The only resolution above is it the behemoth 4K or Ultra-HD.
Assisted Listening Devices – This is an amazing piece of technology allowing those with vision and hearing impairments to enjoy the same experience as all others.
Dolby Surround 5.1 – Of course, no movie experience is complete with a sound system so powerful, it could even drown out the Trump protestors outside. And if there's one system which can comfortably achieve this – it's Dolby Surround Sound 5.1.
Keep in mind that not all of Reading's locations are fitted with all the same technology. So if you're after a specific movie experience, it's best to call beforehand or check out the individual theater online.
Popular Locations
As mentioned earlier, Reading currently has 7 locations in the United States. With the majority of them located on the West Coast in California.
Combined, all of their individual Facebook pages have more than 18,000 fans – with raving reviews across the board.
Here are some of the most popular locations:
Reading Cinemas Cal Oaks 17 – 4.2/5 from 603 reviews – 41090 California Oaks Rd, Murrieta, CA 92562
Reading Cinemas Valley Plaza 16 – 4.2/5 from 1,102 reviews – 2000 Wible Rd, Bakersfield, CA 93304
Reading Cinemas The Tower Theatre – 4.4/5 from 453 reviews – 2508 Land Park Dr, Sacramento, CA 95818
Reading Cinema Manville 12 – 4.1/5 from 289 reviews – 180 N Main St, Manville, NJ 08835
As you can see, extremely positives ratings from its previous customers across all the popular locations. Check out some of the individual reviews:
I love this theater they are always kind and polite. I always go with about 8 to 10 children and they are always accommodating always offering to help bring popcorn back to our seats always trying to help excellent service. The soda machines are pretty cool and this place is always clean and sanitary. Other theaters that I've gone to are always put off or irritated when dealing with someone that has that many children therefore the experience is always very stressful and annoying. Glad this theater is close and so awesome! – Stephanie Cervantes

I loved the Imax experience of watching Beauty and the Beast 3D . Popcorn was delicious #1 compared to other local theaters . Staff friendly , kind , & helpfull. Thank you all for an awesome experience. – Gloria Zapata
Conclusion
Reading Cinemas is a well-established brand in the United States and other countries in the world. One thing strategy which they've utilized is keeping their ticket prices as low as possible when they can. And they've done it.
Reading Cinemas ticket prices are some of the lowest in the country, but don't let it fool you. Just because they've got low ticket prices, doesn't mean the overall movie experiences declines as well. No, no, no.
The company is constantly keeping up to date in terms of cinema and audio technology, as well as hosting special events, taking into account customer feedback, and striving to provide the best overall movie experience for their customers.
If you live near a Reading Cinema and are yet to catch a film on their screens, we highly recommend you give them a go.
For more information on Reading Cinemas, check out their official website.
[mashshare]