Regal Concession Prices
Welcome to Regal! Like most theaters, the smell of freshly popped popcorn permeates the lobby, tempting your taste buds. We know, it's difficult to resist the divine smell of movie popcorn. That's why we created this page with all the Regal concession and food prices we could find. Prices were last updated in 2019.
Here's a list of Regal Cinemas concession prices:
Food
Cost

Popcorn

Popcorn (Small)
$6.00 - $6.50
Popcorn (Medium)
$7.00 - $7.50
Popcorn (Large)
$8.00 - $8.50
Caramel Popcorn
$6.50
Zebra Popcorn
$7.50
Cheetos Popcorn
$7.00

Candy

Candy (various)
$3.99 - $4.49
Ice Cream
$4.79

Snacks

Gourmet Pizza
$7.00-$8.00
Cheeseburger & Fries
$8.50-$9.00
Spicy Chicken Sandwich & Fries
$8.00-$8.50
Chicken Tenders & Fries
$8.00-$9.00
Boneless Chicken Wings
$7.00-$9.00
Hot Dog
$5.00-$5.50
Corn Dog Nuggets
$4.00-$5.00
Nachos
$6.50-$7.50
Gourmet Pretzel
$4.00-$4.50
Pretzel Bites
$6.50-$7.00
Cinnabon Gooey Bites
$4.50-$5.00
Cheese Sticks
$8.00
Fiesta Poppers
$6.00
Onion Rings
$5.00
Loaded Fries
$7.00
Churros
$6.50-$7.00

Partners

Beverages

Soft Drink (Small)
$4.99 - $5.49
Soft Drink (Medium)
$5.50 - $5.99
Soft Drink (Large)
$6.00 - $6.49
ICEE (Small)
$5.50 - $6.00
ICEE (Medium)
$6.50 - $7.00
ICEE (Large)
$7.00 - $7.50
Bottled Water or Drink
$5.00-$5.50
Coffee
$3.00 - $4.00

Combos

Please note - not all food is available at all locations.

View Regal Ticket Prices

Your rating

What are you thinking?

Tell them

[addtoany]

Disclaimer: We are not affiliated with the theater. Prices should only be used as a guide. Please contact your local theater for accurate pricing.
Regal Cinemas (owned by parent company Cineworld) is the second largest cinema chain in the world – AMC overtook Regal when they purchased Carmike Cinemas. So with around 10,000 screens, popcorn is on the menu for millions of fans every month. So, how much does their popcorn costm anyway?
As you've seen from the above table – Regal offers a standard range of concessions at each of its cinema locations – though they've also partnered with some known brands such as Nathan's Famous and Cinnabon to offer some unique choices that differ from AMC or other theaters.
These food prices were recently updated in 2019 and have been derived from various sources including the Regal website, in -person theatre visits, and a number of reports we have received from visitors.
If you do happen to find a different price that is outside the range we provide in our table, please let us know and we'll fix it ASAP – you'll be helping out many people who are asking the same question.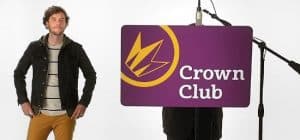 Regal Concession Deals and Discounts
We're always looking for a deal here, so we expect our readers to be of the same mindset. Regal definitely seems to offer more concession discounts than their closest competitor, AMC. We recommend you visit our Monthly Deals page for the most up-to-date offers, but in 2019, some of the standard discounts available at Regal are:
Whenever you purchase a combo, pay only $3 for any candy
Download the Regal app and receive different coupons each month
Regal Crown Club members receive 25% off candy every Monday, and 50% off popcorn every Tuesday
Free refills on large popcorn and large soft drinks
AARP members get $3 off the purchase of any popcorn and soft drink combination
So head on down to your nearest theater, pick up some popcorn, and go ahead and watch a movie while you're there!
[mashshare]