Chick flicks are like the chick lit of the book world and as the name implies, these movies often portray women as their main protagonist. Unfortunately, most critics don't take this type of films seriously because they think the movie will be just about romance, girl power and a whole lot of shopping.
And yes, those critics are completely right.
However, the one thing those critics didn't see coming is that after all the romance, girl power and shopping, finding the perfect ending amidst a storyline that may appear shallow and rubbish is the secret why chick flicks are a hit among moviegoers.
Everybody loves a happy ending because life isn't perfect and sometimes, it is okay to make fun of yourself or the situation. Keeping that in mind, here is a list of the top 10 chick flicks that are so good, boys even liked them.
BREAKFAST AT TIFFANY'S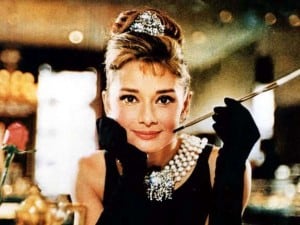 A charming socialite who doesn't believe in commitments but loves to escorts men, only to drop them like a hot potato afterwards. That is, until she met her match in her neighbor.
A lot of iconic things have happened in this movie that has made the names 'Audrey Hepburn', 'Holly Golightly', and 'the little black dress' well-known worldwide, even until now.
PRETTY WOMAN
A very rich businessman finds a hooker in the street and for some reason, has hired her to his escort for the duration of his stay. After a major make-over, shopping at Rodeo Drive, and self redemption from extremely snobbish sales ladies, the two fell in love and the movie ended in a fairy tale like finish.
This is THE MOVIE that catapulted Julia Roberts as the chick flick queen of the 90s and eventually, has made her so famous that she became an academy award winning superstar. The chemistry between her and Richard Gere felt so real that their tandem has received positive reviews from most critics and it has placed their names in movie history.
WHILE YOU WERE SLEEPING
A train ticket woman has been in love with a passenger for the longest time and after saving him from an accident, being mistaken for his fiancee, and falling in love with the passenger's brother, she realized that it was really the passenger's family that made her stay in the first place. Of course, she and the passenger's brother got engaged for real and eventually, has lived happily ever after.
Like Julia Roberts, Sandra Bullock is also one of the most loved actresses that started their career in chick flicks. As you can see, it did her and her leading man, Bill Pullman, a lot of good when it comes to their careers.
CLUELESS
A teenager who has the best life tries to do everything at the same time – from make overs to finding a match for her debate class professor – only to have everything backfire and find out that she is truly clueless when it comes to the real world and love.
Alicia Silverstone was the IT girl of the 90s and this movie pretty much showed why. Blonde and beautiful, who wouldn't want to be her when they go to high school?
LEGALLY BLONDE
A young sorority president and homecoming queen drops everything to pursue the love of her life, even when it means running after him into law school. Here she found what true love means – loving and being true to yourself even when other people show doubts about you.
The chick flick of all chick flicks as this film showed Reese Witherspoon's Elle Woods how it is to defy stereotypes through the means of knowing your self worth, loving who you are, and never forgetting why you started in the first place. In true chick flick fashion, the cute outfits, quotable quotes, and hot Luke Perry add the finishing touches to the already endorphin-filled movie.
And of course, before this list is completed, there were a few movies that really deserve to be part of the honourable mention's list:
ROMY AND MICHELLE'S HIGH SCHOOL REUNION
If you think Lisa Kudrow was hilarious at the FRIENDS series, then you should watch this film where she plays the other half of a very tight friendship. Full of high school cliches that will probably make you realize life doesn't start or end in high school, this movie is best seen with your lifelong friends.
THE NOTEBOOK
A classic love story written by the best author of chick literature, Nicholas Sparks. Rachel McAdams and Ryan Gosling star in this heart-wrenching, tear-jerking movie and has even garnered the pair the 'Best Kiss' award, which is totally appropriate after their 'kiss under the rain' has moviegoers falling in love with Gosling.
So, if you ever find a chick flick showing at either AMC Theaters, Cinemark or Harkins, drop the prejudice and please watch it. You'll never know, you may actually get hooked.
/* php echo do_shortcode('[mashshare]') */ ?>