Edwards Cinema Ticket Prices
Edwards ticket prices are among the most reasonable for their quality in the country – ask anyone! It's not surprising, as the ticket prices include access to the best movie selections, comfortable environments, and courteous staff members, and a whole lot more. We're positive – you, too, will be quite pleased with the tickets when you know you're going to have a great time.
Here are the ticket prices that you can expect in Edwards movie theaters:

AGE
TICKET PRICE

Movies

Children (<11 years)
$9.70 - $11.50
Adults
$12.70 - $15.00
Seniors (60+)
$9.70 - $12.00
Student Discount
0% - 15%
Military Discount
0% - 20%

Movies (matinee)

Children (<11 years)
$9.70 - $11.50
Adults
$11.20 - $12.50
Seniors (60+)
$9.70 - $12.00

RealD 3D Movies

Children (<11 years)
$12.25 - $15.35
Adults
$15.25 - $18.50
Seniors (60+)
$12.15 - $15.75

Partners

[the_ad_group id="34"]

RealD 3D Movies (matinee)

Children (<11 years)
$12.25 - $15.35
Adults
$12.75 - $16.25
Seniors (60+)
$12.15 - $15.75

RPX Movies

Children (<11 years)
$14.25 - $16.25
Adults
$17.75 - $19.85
Seniors (60+)
$14.75 - $16.75

RPX Movies (matinee)

Children (<11 years)
$14.25 - $16.25
Adults
$15.25 - $17.50
Seniors (60+)
$14.75 - $16.75

RealD 3D RPX Movies

Children (<11 years)
$16.25 - $18.50
Adults
$19.25 - $22.00
Seniors (60+)
$16.25 - $19.00

RealD 3D RPX Movies (matinee)

Children (<11 years)
$16.25 - $18.50
Adults
$17.00 - $19.50
Seniors (60+)
$16.25 - $19.00

IMAX

Children (<11 years)
$12.75 - $14.75
Adults
$14.50 - $18.25
Seniors (60+)
$12.75 - $15.25

IMAX 3D

Children (<11 years)
$15.75 - $18.00
Adults
$18.50 - $21.00
Seniors (60+)
$15.75 - $18.50

Your rating

What are you thinking?

Tell them

[addtoany]

Disclaimer: We are not affiliated with the theater. Prices should only be used as a guide. Please contact your local theater for accurate pricing.
Prices are updated for 2023.
For specific prices – please click here if you're on a desktop.
Or here if you're visiting the site on a mobile.
For each ticket your purchase for yourself as well as your family and friends, you'll enjoy great amenities, facilities, and services. You'll also be a part, so to speak, of the vibrant history of a movie theater.
Edward's History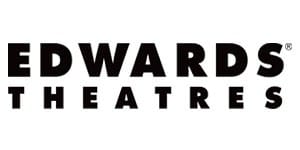 You might not know much about Edwards Theatre's history as for nearly the whole of the 21st Century – the cinema chain has been owned by Regal – one of the largest movie theater companies in the world. And if you Google 'Edwards Theatres' many results only relate to Regal and it's operations. We're here to change that.
Originally incorporated as an official company in 1930, the cinema chain was family owned for over 70 years. Starting out with James Edwards buying his first movie theater under the name of Edwards Theatres Circuit in California.
Some may question whether it was the smartest move buy into a risky movie venture in the middle of the Great Depression, but Edwards was one determined fellow. As it turns out, this period was one of the most prosperous for the movie industry, with many now calling it the golden age of cinema.
Over the next 10 years, Edwards grew his small chain into 10 locations strong and building what many consider to be the first multiplex cinema in 1939.
Unfortunate health circumstances forced Edwards to resign his position in the company, but he was not out for long. Within 2 years of the normal life, he was back in theaters – this time starting a new chain in Orange County. And by the end of the 1970s, his new company grew to more than 20 locations in and around Orange County.
The period from 1980 to 1990 saw many cinema chains, including Edwards Theatres, heavily invest in more locations in new areas. These investments were so common that the total number of cinema screens in the US rose by 35 percent during the decade.
Unfortunately, movie-watching was unable to keep up with the number of new cinemas and profits started to dwindle and become non-existent for some. This forced many chains to halt expansion and reconsider their strategy. Not Edwards, though.
Edwards Theatres continued to expand over the next decade, including building a $27 million megaplex housing 21 screens and enough seats to fit 6,000 people in Irvine, California in the year of 1996.
This ultimate movie theater was the first complex on the West Coast to feature 3D technology and the everlasting IMAX.
1997 saw Edwards Theatres diverge from their home ground in California due to potential over-screening worries in Orange County and its surroundings. It was a bitter-sweet year as Edwards was unable to continue his movie dreams following his sudden death.
His son, James Edwards III took over as President and quickly announced more plans to continue the theater's expansion. It wasn't to last long, however, as the immense debt taken on was too much for the company to handle.
It filed for Chapter 11 bankruptcy protection in 2000.
Two years later, Philip Anshutz bought majority ownership of three cinema chains – Edwards Theatres, Regal Theatres, and United Artist Theatres.
Today, all three chains operate under the parent company – Regal Entertainment Group (REG).
Great Amenities and Facilities
Edwards Theaters are known for their tradition of excellence in providing entertainment to audiences. Such tradition starts with great amenities and facilities, many of which have been improved to keep up with the audience's needs and wants in superior movie experiences.
As soon as you enter the theater, you'll find the following facilities to your liking:
Modern stadium-style seating arrangement for superior viewing of the big screen
Comfortable seats characterized by wide dimensions, thick foam, big armrests, and spacious legroom
Modernized digital projection coupled with digital sound system
Selected Edwards theaters also house Digital 3D and IMAX screens, too. In the lobby, you'll find comfortable full-back rocker seats, spacious area to socialize while waiting for the movie to begin, and a wide selection of food and drinks from the concession stand.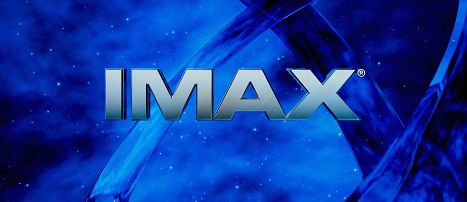 Of course, the staff members are also known for their competent and courteous manner. Ask them nearly any question, and they'll be able to provide you with a relevant and timely response.
Great Programs
Edward's has a wide range of options to choose from. Such as new-release blockbusters, independent films, and foreign movies with captions. We can almost guarantee your movie appetite will be satisfied here.
Second, you will find plenty of special offers and discounts on your tickets including:
Corporate packages with reduced ticket prices
Group packages for special occasions, such as birthdays
Special viewing events and private screenings of selected films
Free family film festival during the summer
You'll also find other extras such as reloadable gift cards and descriptive audio for selected films.
If you live in southern California, you should have little to no problem looking for an Edwards theater, as it was their home location. You can also find Edwards Theatres in Texas and Idaho with many more cinemas set to open.
Popular Locations
One of our favorite parts about discovering new cinemas if learning which ones are their most popular locations. And Edwards is no different.
We scoured the web, checking out nearly all of their 41 locations, and we think we did it.
Here are some of Edward's most popular cinema locations in the United States:
Edwards Mira Mesa 18 – 4.4/5 from 405 reviews – Mira Mesa Market Center, 10733 Westview Pkwy, San Diego, CA
Edwards Greenway Grand 24 – 4.0/5 from 637 reviews – 3839 Weslayan St, Houston, TX
Edwards Fresno Stadium 22 – 4.2/5 from 180 reviews – River Park Shopping Center, 250 Paseo Del Centro, Fresno, CA
Edwards Santa Maria – 4.4/5 from 130 reviews – Santa Maria Town Center, 100 Town Center E, Santa Maria, CA
Edwards Temecula Stadium – 4.5/5 from 150 reviews – Promenade Temecula, 40750 Winchester Rd, Temecula, CA
As you can see, many customers who visit an Edwards cinema seem to love their experience!
Let's take a look at a couple of recent reviews they left on Google:
This is by far the best theater in Temecula. Great ticket pricing, great service, and an amazing selection of movies. 5/5 would recommend. – Liam Gomez

This is a great theater in a nice location. There are multiple screens and the rooms tend to be quite clean. The seats are comfortable and get updated regularly. The price is a little steep, but you get what you pay for. – Danielle Kraack

The RPX screen here is great, as far as sounds and picture quality it's the nicest theater on the central coast. The assigned seating they just implemented is kind of foolish since many showings aren't sold out. Other than that the staff and quality are top notch. – Carter McGowen
Kind words from fellow movie-goers. But hey, don't take their word for it – try them out yourself!
For more information about Edwards, visit their official website.
[mashshare]