Reel Cinema Prices (UK)
Reel Cinema is a popular multiplex cinemas chain based in the United Kingdom. Currently, it owns 15 cinema complexes scattered all over the country, with Hull as one of the most popular sites with 7 screens, located in Central Hull's St Stephens Shopping Centre. One of the great advantages of owning a popular cinema is that you can lower your margin. Which means low priced movie tickets for all Reel Cinemas.
Below are latest Reel Cinema prices:

AGE
TICKET PRICE

Movies

Child (2-12)
£4.70 - £6.40
Teen (13-17)
£5.00 - £6.90
Student (NUS card only)
£5.30 - £7.40
Adult (18+)
£6.20 - £8.40
Senior (60+)
£4.70 - £6.40
NHS/Emergency Services & Armed Forces
£4.70 - £6.40
Family (3)
£18.80 - £19.20
Family (4)
£18.00 - £25.60

3D Movies

Child (2-12)
£6.70 - £8.40
Teen (13-17)
£7.00 - £8.90
Student (NUS card only)
£7.30 - £9.40
Adult (18+)
£8.20 - £10.40
Senior (60+)
£6.70 - £8.40
NHS/Emergency Services & Armed Forces
£6.70 - £8.40
Family (3)
£20.10 - £25.20
Family (4)
£26.80 - £33.60

Partners

[the_ad_group id="34"]

Super Savers (per ticket)

Tuesday + Wednesday Movie
£4.50 - £6.00
Tuesday + Wednesday 3D Movie
£5.50 - £7.70
Kids Club Movie
£2.00
Kids Club Movie 3D Movie
£3.00
Birthday Party Movie
£7.00
Birthday Party 3D Movie
£8.00
Senior Club Tuesday Movie
£4.50 - £6.00
Senior Club Tuesday 3D Movie
£5.50 - £7.70

Your rating

What are you thinking?

Tell them

[addtoany]

Disclaimer: We are not affiliated with the theater. Prices should only be used as a guide. Please contact your local theater for accurate pricing.
Prices were last updated on 14 March 2017.
History of Reel Cinema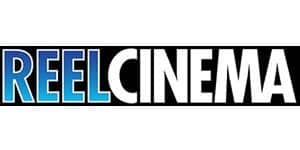 The first Reel Cinema was opened in 2001. Did you know it wasn't an official Reel yet, though? Curzon Cinemas was the name of the first cinema in the chain, and it was located in the busy Loughborough area.
As the more patrons began watching more and more movies, the cinema chain made the wise move to expand into new locations. Screens were established in nearby towns and cities and added to the newly formed Curzon Leisure Group.
It wasn't until 2005 when management decided to make the switch to Reel Cinemas.
Loughborough's Curzon was acquired to become part of a major property development scheme. After an extensive research had been done, it revealed a huge opportunity for the company to develop a complete cinema business.
Consequently, the Curzon Leisure Group was created with a mission to provide tailored experiences to a number of specific market sectors that are situated within smaller town environments. As the Curzon group continued to prosper, it decided to rebrand the company by making Reel Cinemas Ltd its new name.
Reel Cinemas have stated on their about page they will be continuing to grow organically over the next five years, and already have plans in place to open in 10 new locations.
Reel Cinema Innovations
Reel Cinema consistently aim to provide movie-goers with the best experience possible. Which is why the company offers REEL 3D – powered by DOLBY DIGITAL 3D and DOLBY DIGITAL 7.1 Sound. Treating every guest with a superior Digital 3D Experience.
If you decide to upgrade your ticket to 3D, you'll enjoy crystal-clear surround sound and stunningly vivid movie images. Every screen is bigger and comes with a major cinematic impact. In effect, Reel Cinema takes the digital 3D format to a whole new dimension.
Enjoy 3D viewing like you have never experienced before, as you witness every 3D film literally (ok maybe not literally) pop out of the Reel Cinemas screen. Be immersed in a unique movie viewing experience which can't be replicated at home.
Why digital cinema? As a major player in the cinema industry, Reel must adapt to new technology along with all their competitors. And that means transitioning from traditional to digital.
As an avid movie lover who frequents Reel, you can now enjoy many advancements and innovations they've recently. Films featuring the widest colour spectrum possible and details you won't find in traditionally shown movies.
With digital, you are now able to watch films years after their release dates with retained superior quality.
Reel Cinema also makes sure that it only hires highly-skilled, professional employees that will help it to further expand and strengthen its brand.
With innovation always in the back of their mind, Reel Cinemas can rest assured knowing it can provide its welcomed guests with the best movie watching experience possible, at truly low prices.
How Much Do Reel Cinema Tickets Cost?
The average Reel Cinema ticket price is quite affordable in relation to a few other cinema chains in the country such as Odeon or Empire Cinemas.
With the introduction of multiple movie forms such as IMAX and 3D screens, those who wish to upgrade their experience can do so if they want for a minimally increased ticket cost.
This allows both types of people the ability to watch movies on the big screen – those looking for the ultimate experience, and those just looking to catch the latest flick.
Discounts are available on a number of tickets and seen in the table above. For instance, students, kids, and seniors are given substantial discounts off ticket prices, which range from 15% to 25%.
All Reel cinemas do vary a bit in their pricing, so for pricing down to the penny, it's best if you give them a call or head to their website. Apart from checking movie ticket prices online, you can also buy the tickets and even make seat reservations through its online customer service.
Special Offers
A number of special offers exist at Reel Cinemas at the moment. Some of the more popular ones at the moment include Meerkat Movie as follows:
MEERKAT MOVIES is exclusive reward for people who buy through comparethemarket.com .With MEERKAT MOVIES you can take a friend to the cinema with 2 for 1 cinema tickets.
Special savings can be had on concession prices as well. For example:
£8.00 Sharer Combo – Large Popcorn & 2 Small Soft Drinks
$2.00 Saver Menu – Available before 12pm every day – Kid's Drink/Popcorn/Nachos/HotdogFruitshoot
£10.00 Family Combo – Large Popcorn, 2 Small Soft Drinks and 2 Kids Combos
£3.80 Kids Combo – Drink + Popcorn/Hotdog/Nachos + Milkyway Bar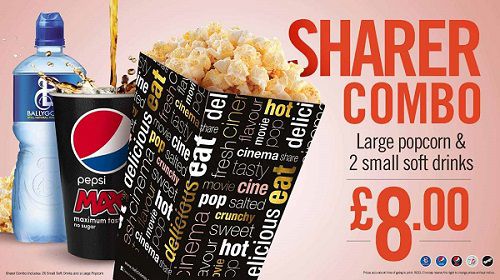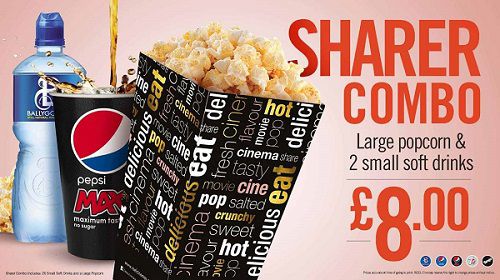 Not all cinemas offer the same combinations. For the current offers available at individual Reel Cinemas, please click here.
Locations
The 2010's has seen Reel Cinemas undergo and a number of acquisitions and sell-offs of their cinema locations.
Specifically, Odeon Cinemas bought the Andover, Crewe, Loughborough, and Newark locations from Reel in 2011.
Reel came back purchasing four new locations in Burnley (now their largest location), Fareham, Morecambe, and Port Talbot from now deceased Apollo Cinemas.
Currently, some of the most popular locations are:
Reel Hull – 110 Ferensway
Reel Burnley – Manchester Road
Reel Port Talbot – Hollywood Park, The Princess Margaret Way
Reel York – Odeon Buildings, Blossom Street
Reel Borehamwood – 84 Shenley Road
From our estimates,  around 15,000 people visit these cinemas each month to watch their favourite movies!
Conclusion
Any bona fide moviegoer not only chooses a cinema for its low-priced tickets but also because it offers the best movie watching experience. Fortunately, there are a number of cinema chains that offer both – one of which is Reel Cinema.
You'll be amazed by the superior quality of Reel Cinemas. Your senses will only experience the most vivid scenes and crispest sounds – at reasonable Reel Cinema ticket prices. Feel right at home with their helpful staff, all of whom are eager to lead you to your seats.
Everything at Reel Cinema is affordable – tickets, drinks, snacks, promotional items. Because of the superb theatre experience that it offers, if you have the opportunity, we recommend you give them a go..
For more information about Reel Cinema, visit their official website.
[mashshare]