Best Movie Rewards Programs Updated for 2022!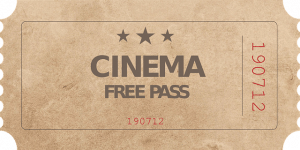 We rank the best movie rewards programs, and provide you with the top choices to earn discounts and freebies at the movies!
Movie Theatres in the United States offer loyalty and membership programs to their customers to reward them for returning to their specific theatre chain regularly. The types of programs and their benefits have evolved over time so that even smaller theatre chains can offer a simple plan where you earn points for ticket and concession purchases, and larger chains with more screens can entice customers with multiple tiers and expanded benefits.
Quick links to see the winners for each category:
Let's get right to the winners! But, don't forget, we also offer full reviews of all the movie chain rewards programs!
Best Overall Movie Theater Rewards Program
AMC Stubs Premiere and Fandango VIP tie for first because you can actually use both programs at the same time! The paid AMC Stubs Premiere program waives fees for purchases on Fandango.com. By purchasing on Fandango, you can earn free movies twice as fast! Even though there is a $15 annual fee for Stubs Premiere, it balances itself out between the birthday freebies and the waived online ordering fees.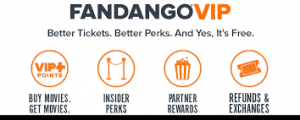 Winner: Fandango VIP
Works in conjunction with other top movie rewards programs
Earn $5 for every 4 tickets purchased
Bonus point promotions throughout the year
Rewards can be used on movie ticket purchases as well as FandangoNOW streaming
These days with more theatres designed with assigned seating, buying tickets in advance is more and more necessary. Fandango VIP works in conjunction with rewards programs from most large theatre chains.
Worst part: The $5 reward expires 21 days after you earn it.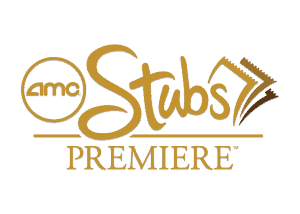 Winner: AMC Stubs Premiere
High points ratio for ticket and concession purchases
Free large popcorn and fountain drink on your birthday
Online ticketing fees waived
Points don't expire for 2 years after last activity
Despite the $15 annual fee, we believe this is the strongest rewards option due to the combination of its benefits as well as the number of AMC theatres in the U.S.
Worst part: $15 annual fee.
Read our review of all the AMC Stubs tiers
Best Small-Chain or Regional Rewards Program
Winner: Showcase Starpass
Only $100 spend to earn a free ticket
Free popcorn on your birthday
$2 off tickets on Tuesdays
Worst part: Points expire only 9 months after earning.
See the benefits of Showcase Starpass
Runner-up: Flagship Film Fanatic Club
This is, actually, hands-down the best movie rewards program out there. A free ticket is earned with only $75 worth of purchases. Not only that, if you have an annual Premium Popcorn Pail, your 75-points ticket comes with a free pail refill! What kept it from taking the top spot is that there are no other rewards with membership, and the concession value is a bit lower than many others.
We provide all the details of Flagship Film Fanatic
Best if you See 20+ Movies a Year
If you're going to see more than 20 movies a year, you're really better off joining one of the monthly-fee programs that allow you to see several movies each month. But if you don't want to add that expense, here are your best options. While Regal ranks in the middle of all the loyalty programs, it really shines if you're an avid movie fan.
Winner: Regal Crown Club
Best perk: The more movies you see, the more points you earn per visit. After 20 movies, you get a whopping 1,000 extra points per visit. At that rate, movies 21+ will earn you movies faster than any other program out there. Regal also offers new deals almost weekly!
Worst part: Points expire after 1 year.
See our entire review of Regal Crown Club
Runner-up: Alamo Drafthouse
Alamo's program really isn't anything special other than you get a free ticket on your birthday. But if you're going to more than 20 movies a year, then you are clearly a movie fan. And as a movie fan, you would appreciate the quality that comes with Alamo Drafthouse. Pair that with the free popcorn and soda you get on your birthday at this level, the free snack, and a few buy-1-get-1 free deals, and invites to advance screenings, and you are in for a great year of moviegoing!
Best for Concession Perks
Winner: Marcus and Movie Tavern Magical Movie Rewards
Free refills on fountain drinks
Free popcorn and $5 tickets on Tuesdays
Monthly discount deals on concessions or food & beverages
Worst part: Points expire after only 6 months of inactivity.
See more details about Magical Movie Rewards
Runner-up: B&B Theatres Backstage Pass
Free concession combo on your birthday
Free extra small popcorn (discount on larger sizes) and $5 tickets on Tuesdays
Free refills on large popcorn and sodas
Unlike most programs, points may be earned on gift card and alcohol purchases
Worst part: The ratio value of their points redemption is terrible.
Look at more perks of B&B Backstage Pass
Best Movie Rewards Club for Free Tickets
Winner: Bow Tie Cinemas Criterion Club Gold
Free ticket on your birthday
Free tickets to Movies & Mimosas
Free tickets to Insomnia Theatre Screenings
Worst part: $20 annual fee.
See more about Bow Tie Criterion Club
Runner-up: Alamo Drafthouse
Free ticket on your birthday
At least 2 free screening invites every year
Worst part: No points program to earn additional free tickets.
Best if you Always get Popcorn at the Movies
Winner: Harkins My Rewards with Popcorn Perks
This program really isn't that great, but if you must have popcorn whenever you see a movie, then the $30 annual fee for the My Rewards program is worth it because you get a free medium popcorn every time you go to the movies. Keep in mind this really only pays for itself if you see 6+ movies per year.
See more details about My Harkins Rewards
Runner-up: Annual refillable popcorn buckets
Many theatre chains offer a popcorn bucket for $20-25 which you can refill at a discounted rate of about $5 whenever you bring it to the theatre to see a movie. Of course, if you only need a small or medium popcorn, then this probably wouldn't be a money-saver for you.
Best Theatre Loyalty Program with the Most Free Stuff
Winner: Goodrich Quality Rewards
2 free popcorns each year
Free admission for 6 people to a morning movie series film
15% off concessions all the time, and 30% off between 4-6pm
Best value of all chains for converting points for concessions
Read our page about GQT Rewards
Runner-up: Marcus and Movie Tavern Magical Rewards
Free refills on drinks
Free popcorn on $5 Tuesdays
Online ticketing fees waived
Worst part: Points expire after only 6 months of inactivity.
Worst Movie Reward Loyalty Program
Loser: AMC Stubs Insider
Stubs Insider is barely even worth joining even though it's free! The only real perk is the free popcorn on your birthday. You'll need to spend $500 at AMC just to earn a free ticket! However, this makes sense, as AMC likely only offers this free tier as a way to up-sell members on Stubs Premiere.
Runners-up: Premiere Cinemas Rewards, Harkins My Rewards, and Studio Movie Grill Access
Premiere doesn't even allow you to get tickets with points – only concessions. And at a terrible rate. And with no other perks. Harkins just has terrible ratios, and no other perks except a $5 reward on your birthday. And their points expire after 6 months. SMG Access is similar to AMC Stubs in that the free tier has terrible earning-to-conversion rates simply to encourage people to upgrade to the paid membership.
See all the terrible perks of Studio Movie Grill Access
Notes on how our comparisons were calculated
In our attempt to make the best apple-to-apple comparisons, we assumed that a ticket prices for any theater/movie was $10, and that a free concession item was $6. Many of the loyalty programs provide other perks such as special screenings, advanced ticket purchases, and various other discounts. Because these were so common across all, we did not factor these into the assessment.
So there are all the winners we came up with. You'll notice there are a few chains whose movie loyalty programs didn't make the list at all. We made pages for them anyway, so check them out if they are your favorites, and see what their rewards programs offer.
AMStar and The Grand Reel Rewards